Group Financial Controller
We just love healthy food. Making it tastier. Simpler. Better. More affordable. And sending it throughout the entire world. That's the passion that drives us at Greenfood.
This passion has made us at Greenfood one of the Nordic's leading groups in healthy food. Our dream and key focus is to continue to grow and offer even more people the opportunity to experience our offers and products.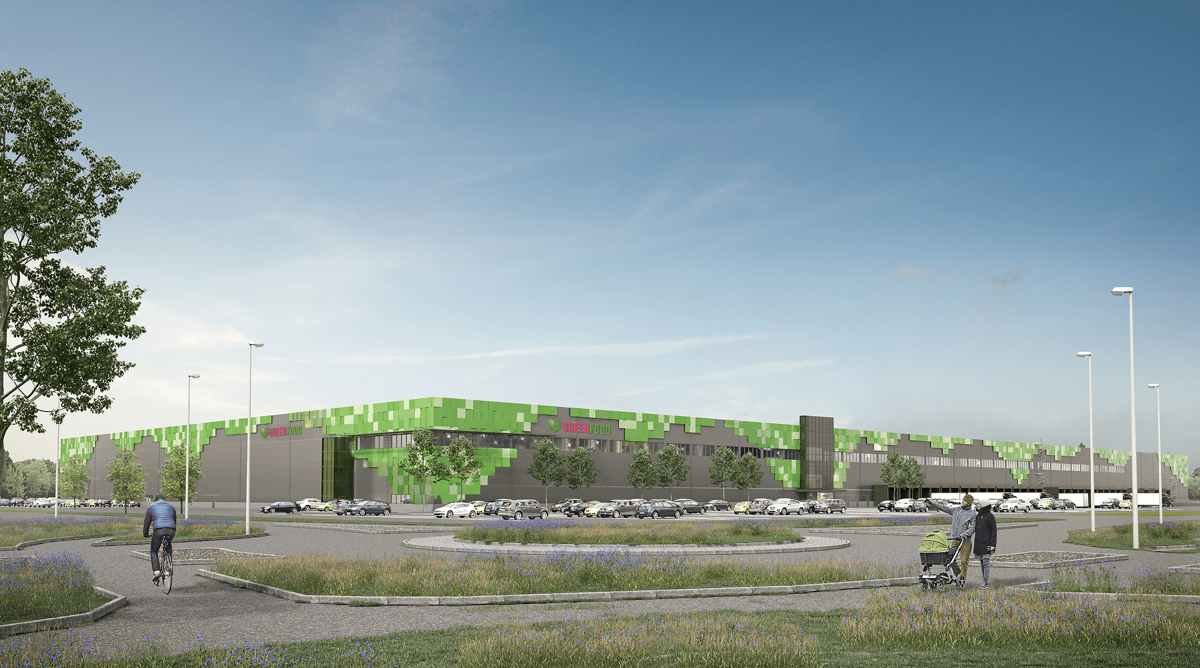 We are now looking for a Group Financial Controller to join the Greenfood Common Services function in Helsingborg. Are you an analytical, structured and solution-oriented financial controller with a positive attitude? Then we might be the perfect match!
As Group Financial Controller you will work closely together with the Group CFO and business area Finance Managers, ensuring strong accounting and reporting throughout the Group (IFRS).
In this role, you will have the possibility to learn new competences within the accounting and controlling area. The Greenfood Common Services function consists of IT, Sustainability, Payroll and Accounting and as Group Financial Controller you will report to the Group Chief Accounting Officer.
Your main area of responsibility will be to secure timely and correct reporting from the subsidiaries and actively participate in creating the Group Annual Report and Interim Reports.
Other responsibilities may also include:
Participate and secure a good reporting process for the Budget and Forecasts of the Group
Coordinate activities related to tax, VAT and Transfer pricing.
Coordinate and assist in the Audit process for the Group
Assist in ad hoc projects related to, but not limited to, internal control, finance and legal changes such as M&As.
Personal profile:
To succeed in this role, we believe that you have a few years of experience from an Audit firm or a Group accounting or controlling role with strong accounting skills.
You are a highly structured individual with an analytical mind and a solution-oriented attitude. Further, you are flexible and enjoys a challenge every now and then.
Since you will collaborate with several different functions, you have strong communication skills, both verbally and in writing.
We also think that you have:
Bachelor's degree in accounting, finance or equivalent
3-5 years of relevant experience from an Audit firm or a Group accounting or controlling role with strong accounting qualifications (preferably IFRS)
Fluency in Swedish and English
Experience from Cognos or other consolidation systems
Basic understanding of the accounting and legal requirements of a larger multinational Group (IFRS, ÅRL, K3, OECD)
Basic understanding and knowledge of the Group consolidation process to actively participate in the Groups monthly closing
International experience is a benefit.
What we offer
Greenfood consists of 28 companies and over 1,400 driven people, all contributing to continue develop and improve our offer. Our business is broad and with three business areas, we are part of the entire food chain - from cultivation, processing and delivery to the moment when the consumer gets to taste the food. The Greenfood Group has sales of approximately SEK 4.3 billion and is represented in 9 countries. In our pantry you will find exciting brands such as Picadeli, Green Deli, Daily Greens, SallaCarte and others.
We offer you stimulating work in a group where you will always be challenged, developed and given the opportunity to influence your assignment. We believe in using all employees' inner strengths and creating an environment where everyone has the opportunity to be the best version of themselves. With us, you get flexible working hours and goal-oriented leadership. If you believe that you are the person we are looking for, we welcome your application!
Application
You are welcome to apply with a CV and cover letter using the ad at recruitpartner.se as soon as possible, but at the latest 2022-01-30. If you have any questions, please feel free to contact our recruiter Martina Nordberg on 073-624 77 24 or martina.nordberg@recruitpartner.se. Greenfood has chosen a partner in this recruitment and wish no further contact with other recruitment firms or advertising companies.
Känner du några som skulle passa ännu bättre? Berätta det för dem.